Blog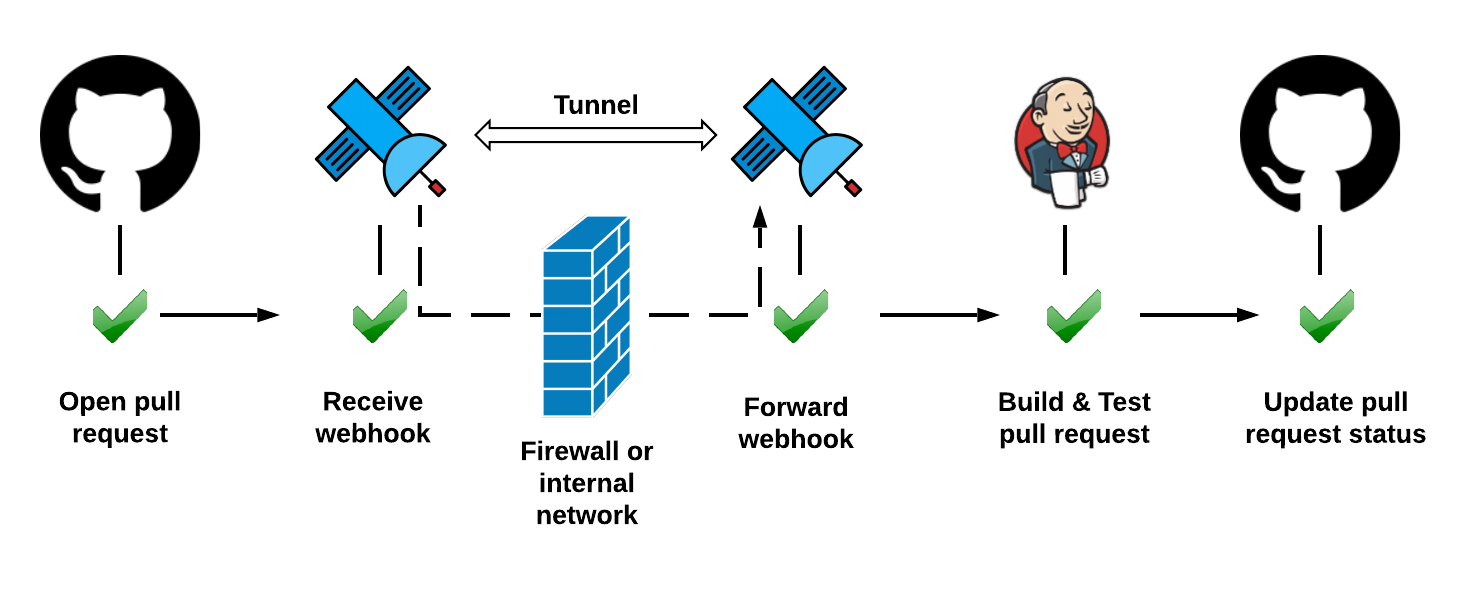 In this short guide we will configure Jenkins to start builds on GitHub pull requests. Subsequent builds will be triggered on any new commits and GitHub pull request status will show whether build succeeded or failed. This setup will work without configuring router, firewall or having a public IP. It will also work behind a corporate firewall.
...
Read More
Tagged with
github
jenkins
pull request
webhooks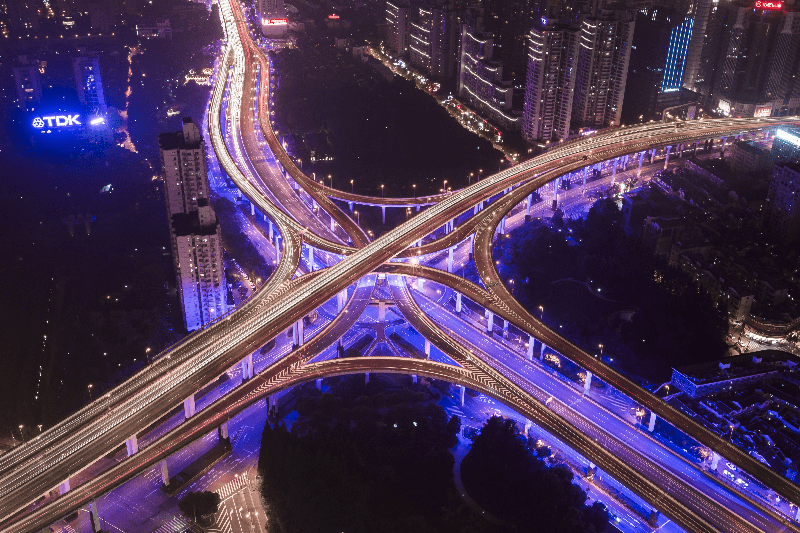 Some webhook providers do not offer fine-grained control over what events are being sent via webhooks. Sometimes, you end up in a situation where webhooks, based on their type have to be delivered to different servers. We will have a look at a new Webhook Relay forwarding feature that allows users to define rules on outputs that help in these situations.
...
Read More
Tagged with
automation
github
rules
webhook routing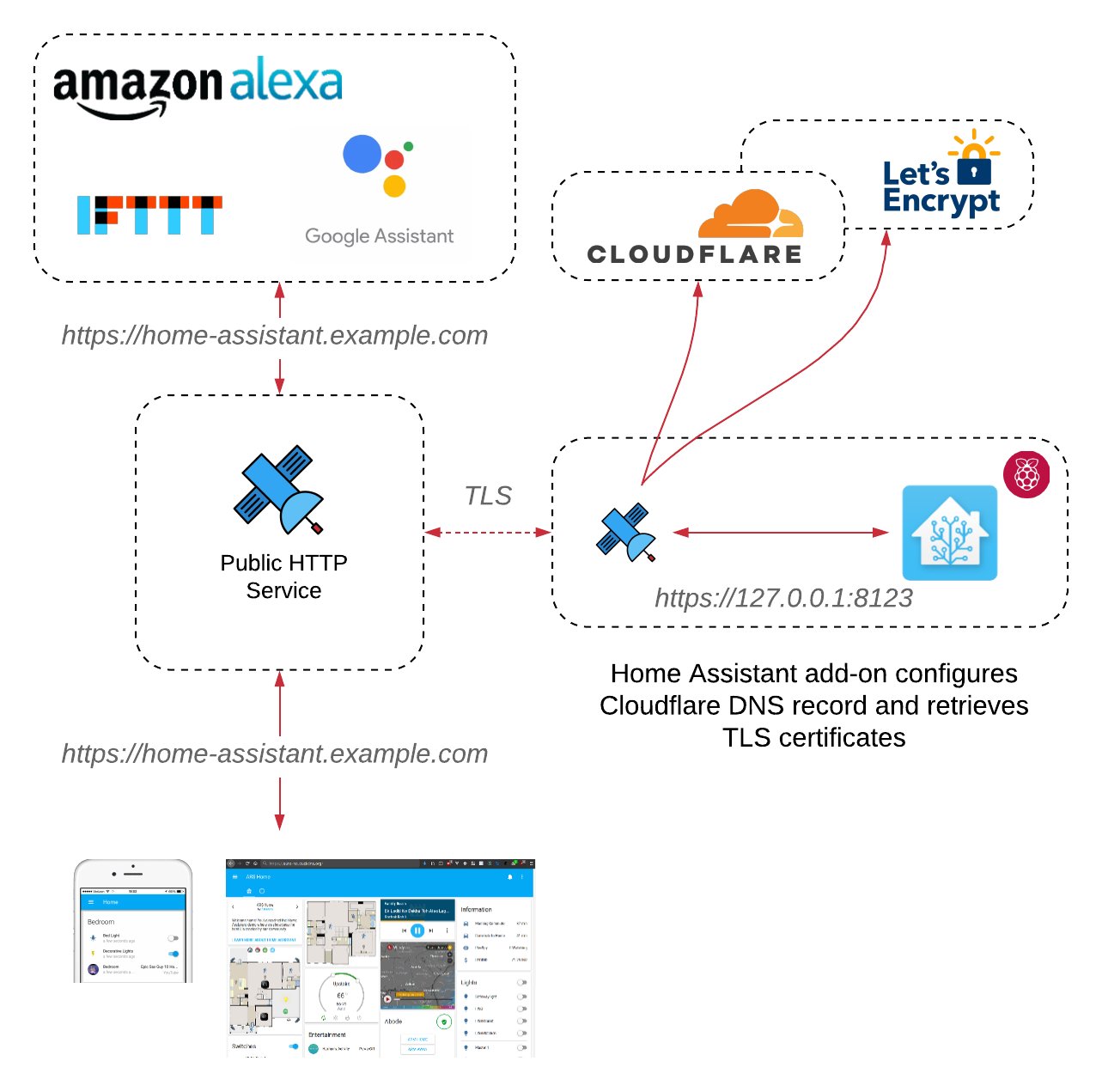 Today we are expanding Webhook Relay's Home Assistant add-on support for portability across different domains by announcing integration with Cloudflare API to create and manage DNS records. This means that you can transfer your domain management to Cloudflare and start enjoying new capabilities. Cloudflare has also recently announced their registrar so instead of just managing your records (they are doing it for free) and providing great proxy that speeds up your websites, you can now fully transfer your domain to them and avoid increasing prices from your original registrar.
...
Read More
Tagged with
automation
cloudflare
home assistant
tunnels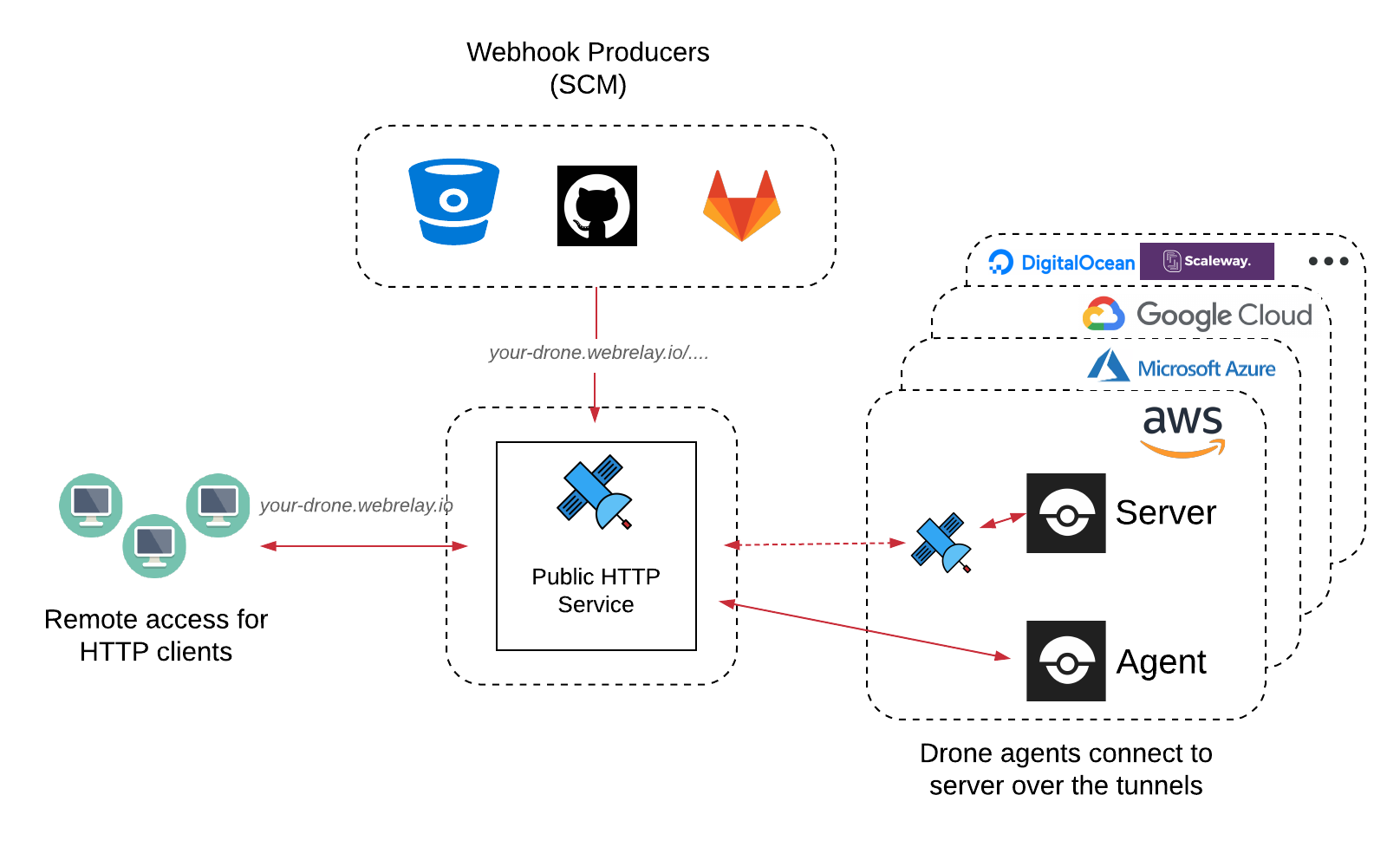 Continuous Integration and Continuous Delivery have been very trendy topics in the DevOps world for the last several years. As more and more organizations strive to improve their test and release processes, we have observed many new tools appear in this ecosystem. All major cloud providers are offering their automation systems (some are very unsuccessful) so it's getting quite hard to pick the right one that fits your use-case.
...
Read More
Tagged with
CI/CD
automation
docker
drone
git
github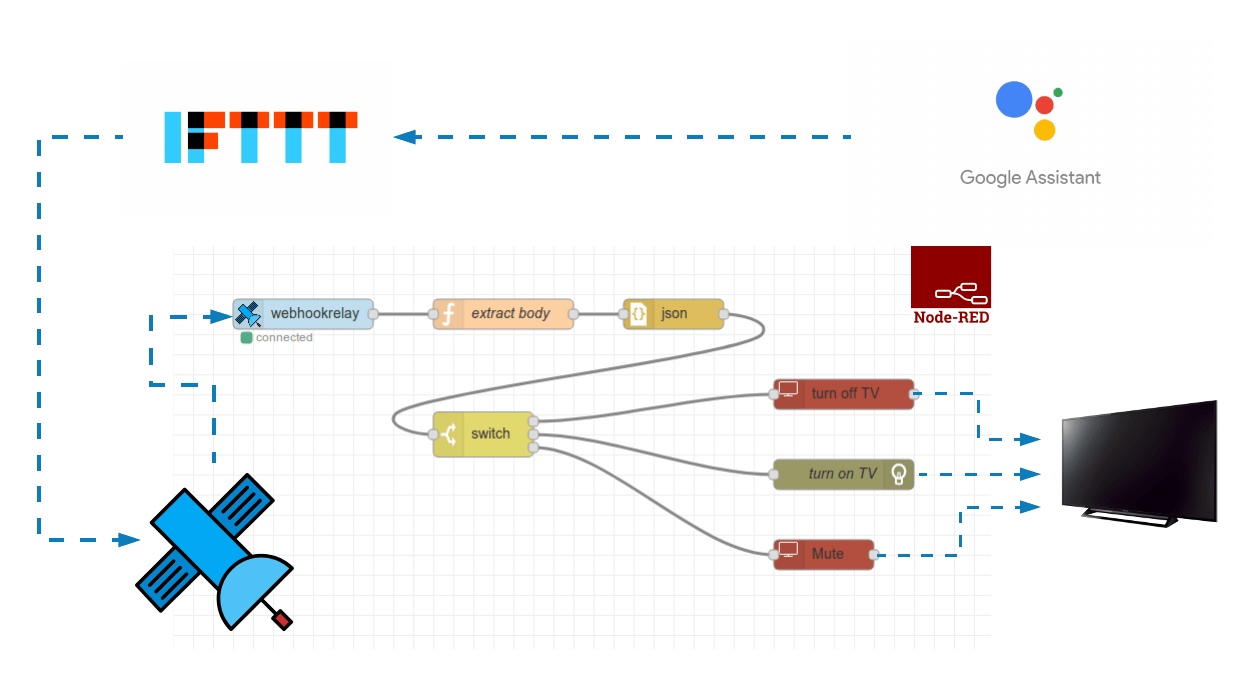 In this article, I will show you how easy and quick it is to add voice controlled commands to your home/office or any other environment. Once you set up your first flow, any other features on top of that won't take even 1 minute to add.
...
Read More
Tagged with
assistant
automation
google
ifttt
speech
tv
webhooks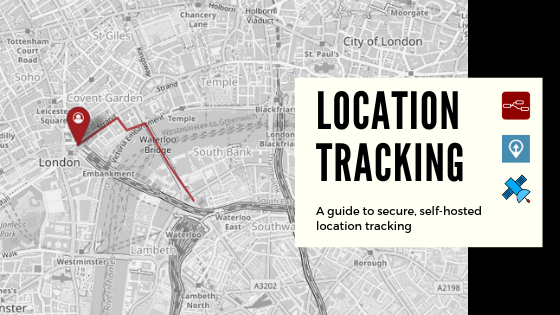 If you want to track your location but don't want it to be shared with way too many companies that shouldn't know it, have a look at this fantastic, Open Source mobile application OwnTracks (https://github.com/owntracks) that can send phone's location data to your chosen server. No external service that aggregates your data is required, allowing you to do pretty much anything you want with the gathered location data. OwnTracks can send payloads either to an MQTT server or a standard HTTP endpoint.
...
Read More
Tagged with
automation
geofence
gps
node-red
owntracks
webhooks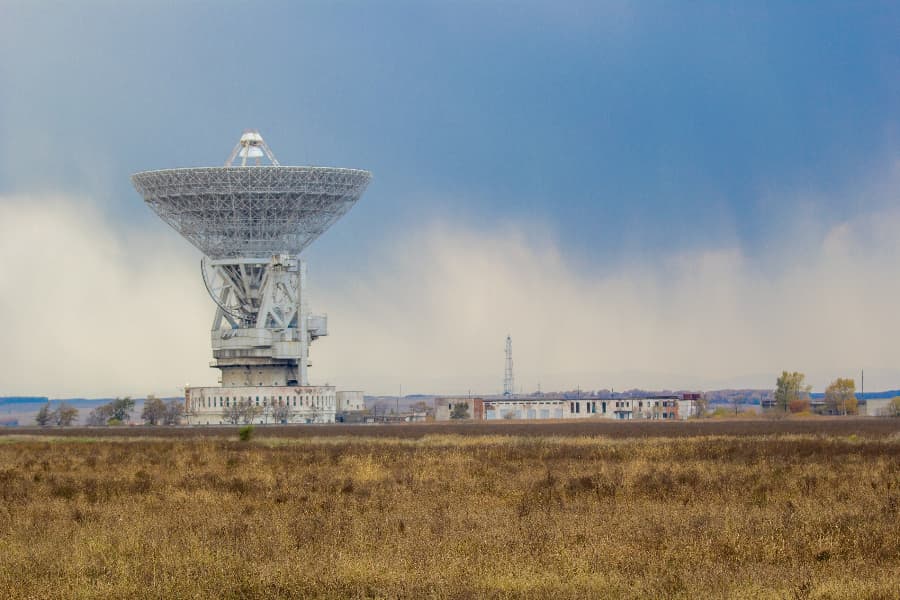 Photo by Marat Gilyadzinov
Problem
There is no doubt that Jenkins is a great tool for both CI & CD. However, due to its access to your infrastructure, it becomes an easy target for attackers. For this reason Jenkins is often put behind a firewall and in doing so, webhooks stop working. Users do not want the pull-based but rather prefer the build to start as soon as there is a commit/tag/docker push!
...
Read More
Tagged with
NAT
docker
firewall
github
jenkins
kubernetes
tutorial
webhooks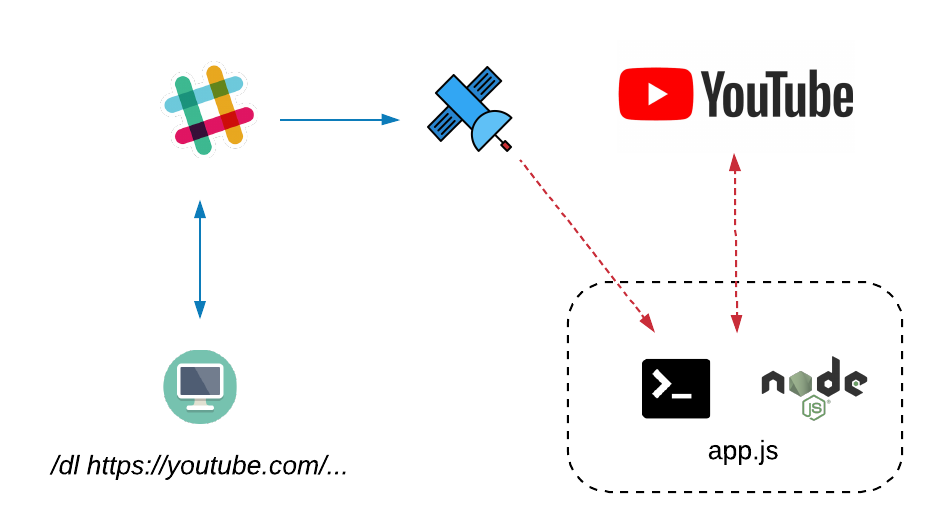 In this short tutorial, we will see how easy it is to receive webhooks directly inside your applications using Webhook Relay Socket Server. Our application will be a Node.js daemon process which listens for the webhooks and downloads videos that the user (you) requests. While the daemon can be written in any language, I chose JavaScript for this one since it's very easy to read and most of the people have encountered it in the wild.
...
Read More
Tagged with
bot
javascript
slack
slash
webhooks
websockets
youtube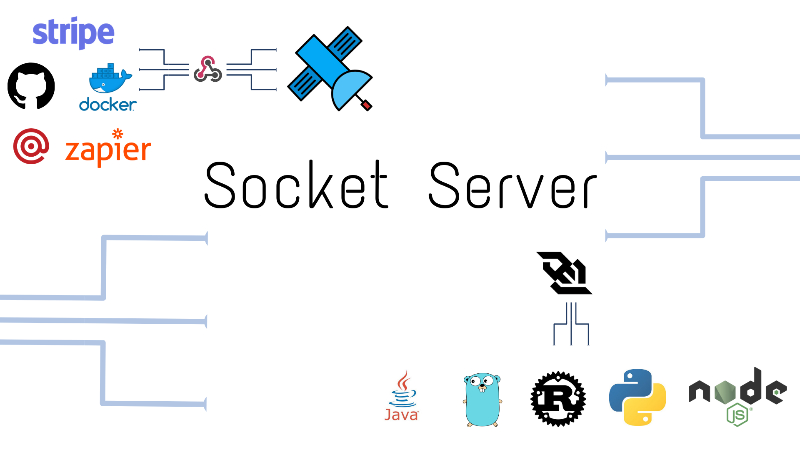 For the past few months, our users have pointed out that they need an easier way to receive webhooks inside their applications. In short, they do not want to implement a web server just for one endpoint that does nothing but receives webhooks. We have evaluated several solutions on streaming events to clients but ended up using WebSockets. This is because WebSockets is a standard that is implemented in pretty much every programming language (another solution, which we use internally and was considered first, was NATS but it would have required too many modifications).
...
Read More
Tagged with
automation
javascript
relay
webhooks
websocket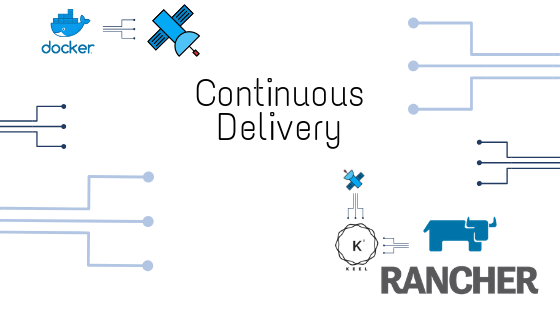 In this article, we will show how easy it is to configure "push to deploy" workflows with Rancher and Keel. If you are not familiar with Rancher, please visit their excellent website. This article might look lengthy but it's only because there are a lot of screenshots to help you guide through Rancher's UI. Also, once the initial setup of DockerHub, Webhook Relay and Keel is done, all the cluster workloads will get a self-service style automated updates.
...
Read More
Tagged with
docker
keel
kubernetes
rancher
tutorial
webhooks
In this article, we will review several popular editors suitable for documenting APIs with the OpenAPI 3.0 specification, different themes that can render the spec, as well as hosting strategies.
TL;DR
Best combination that we found:
...
Read More
Tagged with
api
apiary
documentation
openapi
redoc
swagger
vscode
webdev
Webhook Relay add-on allows remote access to Home Assistant without configuring your router, firewall or having a static public IP. It works by creating secure reverse tunnels back to the cloud service.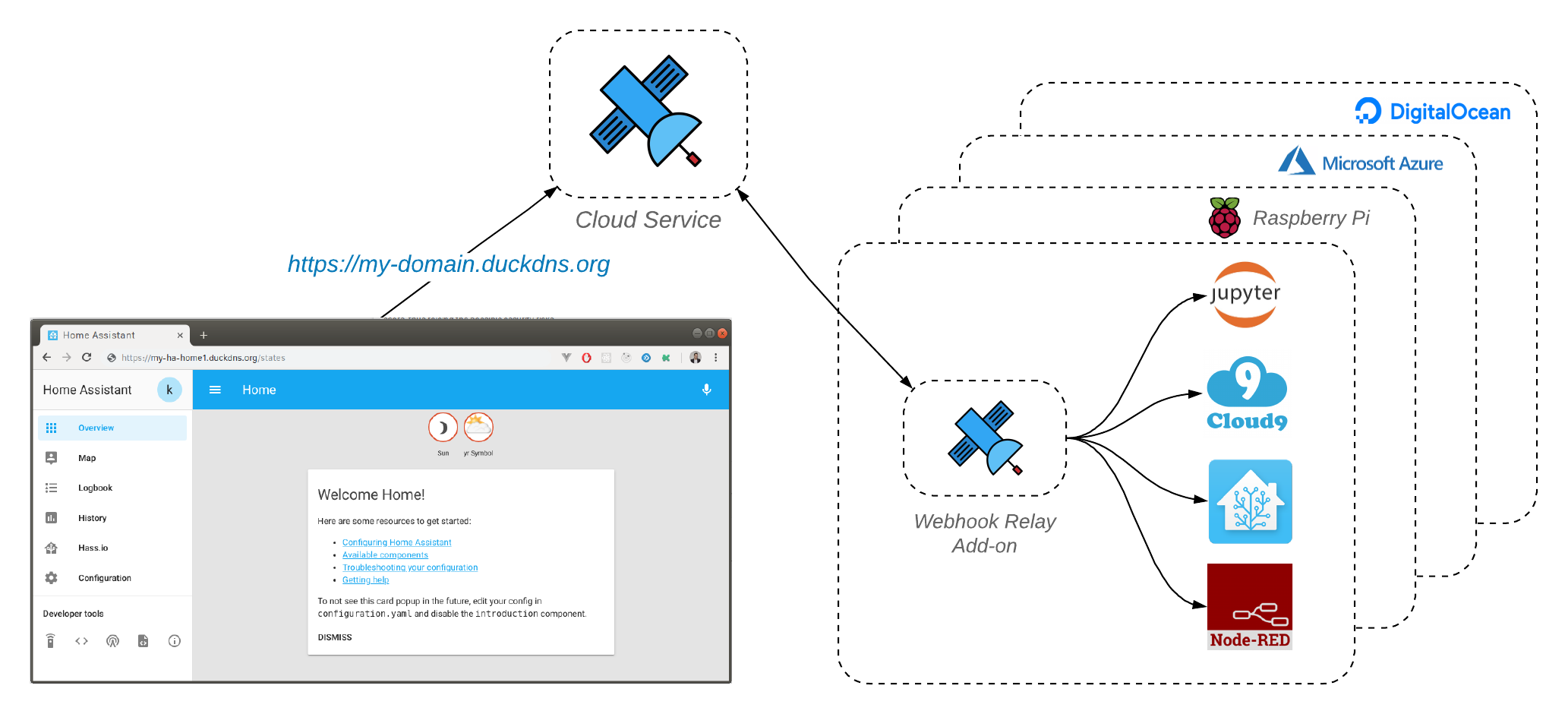 ...
Read More
Tagged with
automation
docker
home assistant
raspberry pi
tunnels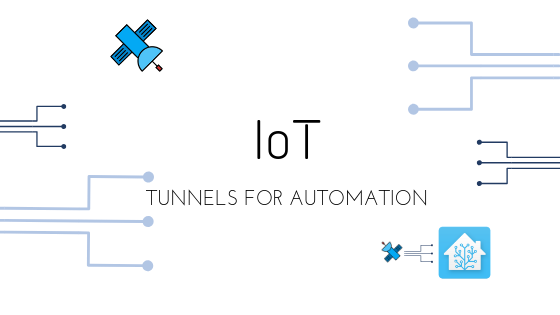 There are quite a few home automation systems out there but one of my favorites is Home Assistant. It's written in Python (available on GitHub), has a nice user interface and is very easy to deploy. Home Assistant has tons of integrations with many other online services and hardware devices.
...
Read More
Tagged with
automation
docker
home assistant
raspberry pi
tunnels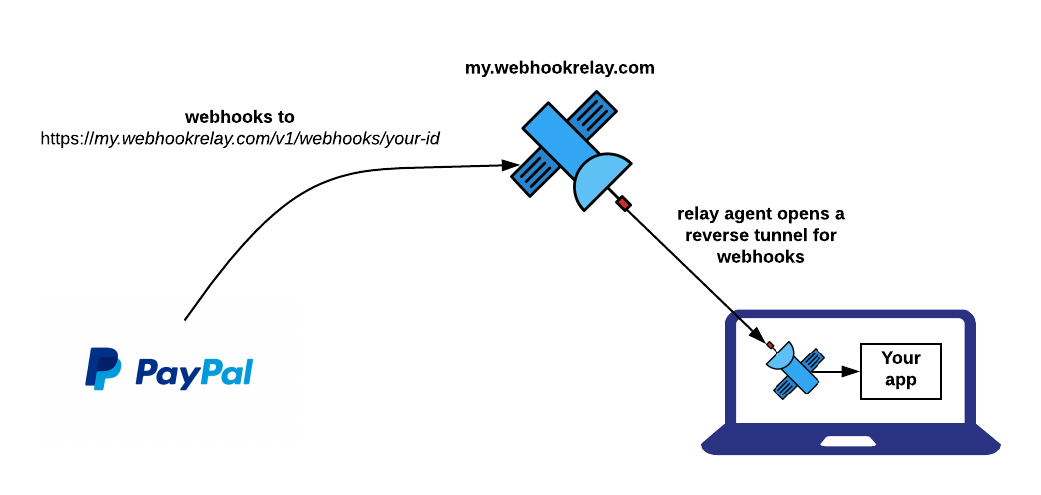 In this article, we will write a small web server in my favorite language Go that handles PayPal's webhooks. I will show you how easy it is to start receiving webhooks, developing your application and debugging it with Webhook Relay.
...
Read More
Tagged with
Golang
PayPal
development
payments
tutorial
webhooks
Nowadays it's easy to run pretty much anything in Kubernetes clusters. But what about debugging these services? What if you need to quickly access a service that is normally not exposed to the internet or your intranet and is only accessible from within the cluster? Your service is like: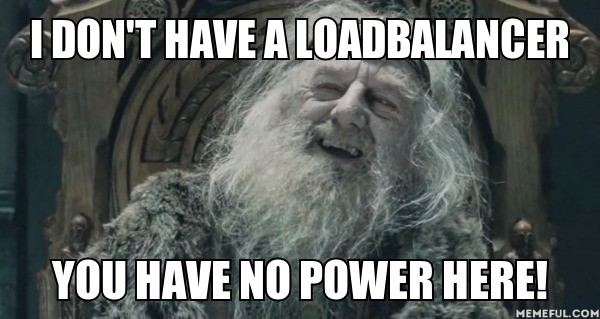 ...
Read More
Tagged with
debug
devops
kubernetes
maintenance
redis
tunnels
Simple use case - deploy your updated Node.js app on a push to a GitHub repository. To achieve this, we will use several tools:
nodemon - monitor for any changes in your node.js application and automatically restart the server - perfect for development but we will make it perfect for production too :)
webhook - incoming webhook server which can execute shell commands.
relay - will allow us to receive webhooks anywhere without exposing them to the internet.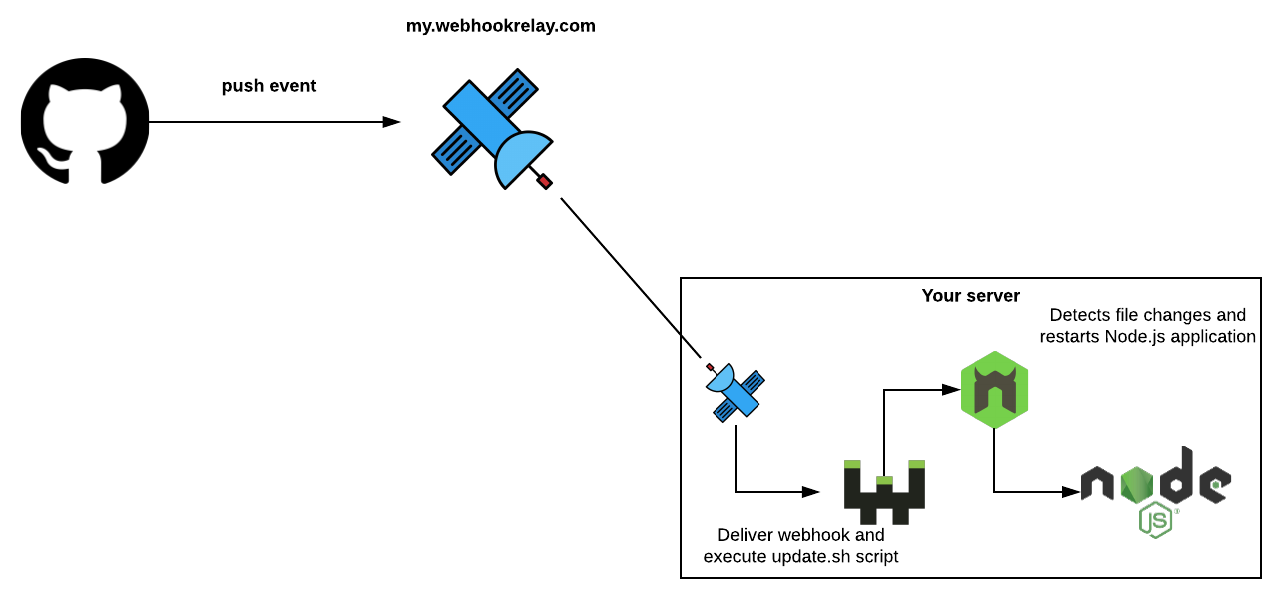 ...
Read More
Tagged with
git
github
nodejs
nodemon
reload
webhook
As most of what we do on the web can be described by events, webhooks have become a de facto way of connecting systems, whether it's a new user account creation, successful payment, DockerHub image push event or a new pull request in your Git repository. They are incredibly useful and lightweight way of sharing information.
...
Read More
Tagged with
automation
hook
web
webhookbin
webhooks
Transactional emails are widely used in most apps. Systems requests email confirmation, dispatch password recovery emails, notifications, and more. Sending the emails is one thing, but what about tracking delivery and performance? Did that user get that email confirmation message? These unknowns could lead to unexpected problems. Even though this data is available via dashboard, webhooks offer a much better alternative where you just supply the URL and you get almost instant notifications about events.
...
Read More
Tagged with
fan-out
mailgun
webhook
webhookbin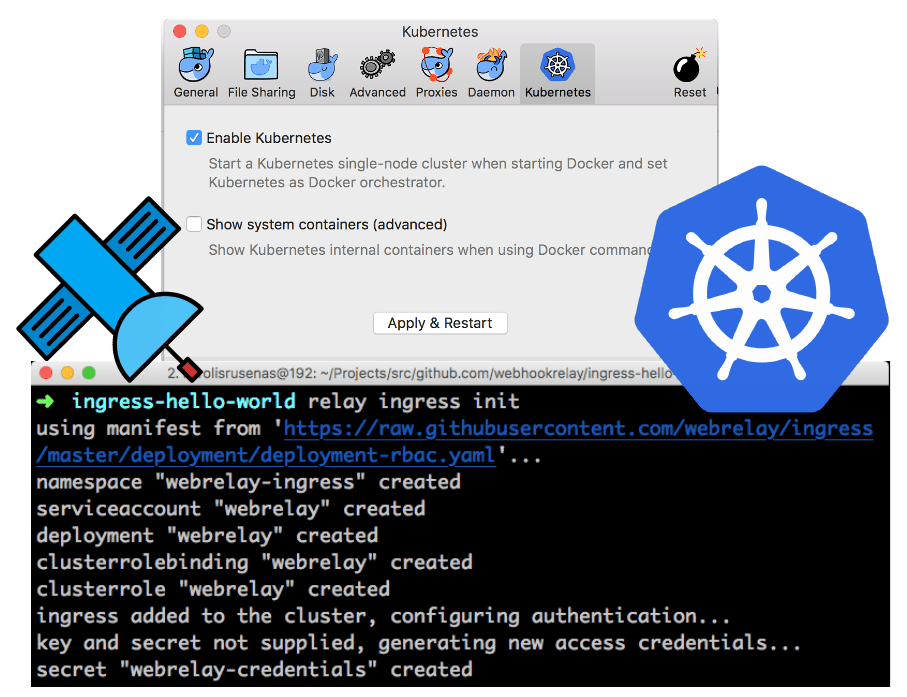 Kubernetes became available in Docker for Mac 17.12 CE Edge. Kubernetes in the last year showed that it's the most flexible and reliable option to run container workloads, all the major cloud providers now offer or are planning to offer a managed Kubernetes service to their customers:
Read More
Tagged with
NAT
docker
ingress
kubernetes
mac
node.js
tunnel
tutorial
In recent years Stripe has become a major payments provider. It is loved by managers and developers for a reason. Stripe has easy to use APIs, SDKs in multiple languages and outstanding documentation.
Like other payment platforms, Stripe utilizes webhooks to inform about customer, subscription, card and many other changes in the state.
...
Read More
Tagged with
app
development
golang
payments
stripe
tutorial
webhooks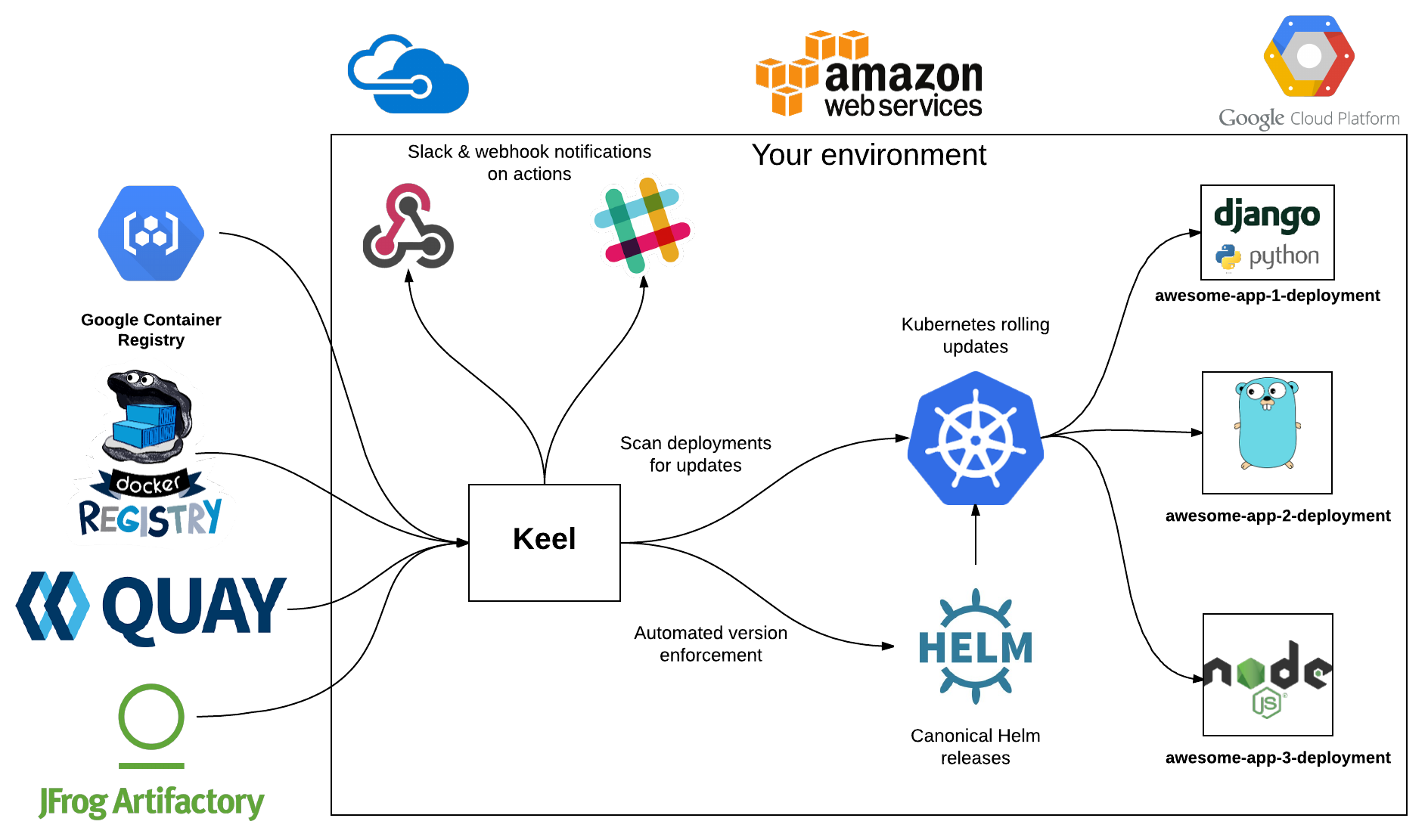 Synopsis
If you are using Kubernetes for dev/test/production - you need a way to automate deployment updates once new images are available. Keel is a lightweight service to take care of that.
You can find more on its website: https://keel.sh and Github repository https://github.com/keel-hq/keel.
...
Read More
Tagged with
CI
automation
keel
kubernetes
Webhook Relay was created to solve one problem - simplify communication between systems by providing a webhook delivery system to applications that are running in internal networks.
...
Read More
Tagged with
webhooks